What is the Putt?
The Putt is the only stroke in golf where the ball does not leave the ground. The ball rolls over the Green and it is always about getting the ball as close as possible to the hole in as few strokes as possible. The golf club used for this is the one in the golf-bag with the smallest gradient.
The Putt Technique
To make the ball roll, the putt technique is a pendulum movement back from the ball then forward to make the stroke. There are three important things to take into account when making this movemement:
1.Watch that you have a balanced swing from back to front. That is, if we swing 10 centimeters behind the ball, then the stroke stops 10 centimeters past the ball.
2.Speed should be constant, that is to say, that there are no changes of speed during the stroke.
3.That the pressure of the hands is correct.
Considering these three points, it is simply a case of practicing until you know the size of the swing needed for the different distances we have ahead.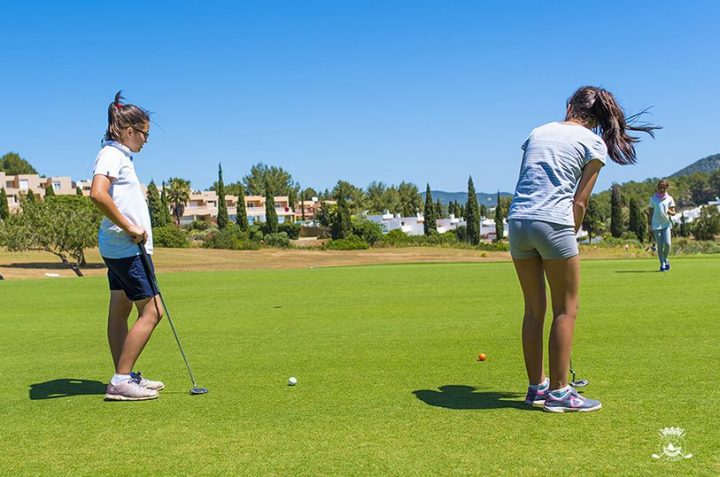 In addition, we must take into account that the speed of the putt varies according to:
1.The type of grass: of the variety of grass, the vegetative moment of the grass, toughness and growth. The Greens can be kept more constant with the use of plant regulators to control the growth of the blade throughout the day.
2.Humidity.
3.Water in the soil (irrigation). Watering or not watering a Green causes the ball to "put the brakes on" or speed towards the hole depending on the moment, dosage and frequency of watering.
4.Wind.
5.Cutting height. Mowing height and blade density are controlled with Groomer and/or verticutt which greatly affects the speed of our Greens.
6.Grass density. Adjusting nutrients in composition and doses while maintaining an adequate nutritional balance, helps to keep the blade resistant and Greens with adequate growth. Rolling the Green smooths the unevenness of the floor and increases the putt speed considerably. Light sanding, a lawn aerator and brushing can take Greens to the desired "pool table" effect.
Thus the speed of the ball can increase or decrease throughout the day based on all the above parameters. Good luck with your putt and we'll see you at Golf Ibiza!