Last Saturday, February 24, the II Kids Carnival Tournament 2018 took place at Golf Ibiza. Our younger golfers from the Children's Academy took to the "Roca Llisa" course to play the 9 holes, but this time dressed in their wonderful Carnival costumes.
At the beginning of the tournament the starting gun gave the call: Ready, ready, the II Kids Carnival Tournament begins now! The first group of children began to play. Groups of 3 to 4 children went out at regular intervals to the 9-hole course. Fun, friendship and sportsmanship reigned on this day, in which the children enjoyed the course more than ever playing in this fun annual tournament. Each and every one of the children showed off their incredible advances.
At 13:00 a delicious appetizer of food and drink began on the terrace of the Hoyo 19 Restaurant, where the trophies were handed out to the two winning players of the tournament and the prizes to the best costumes.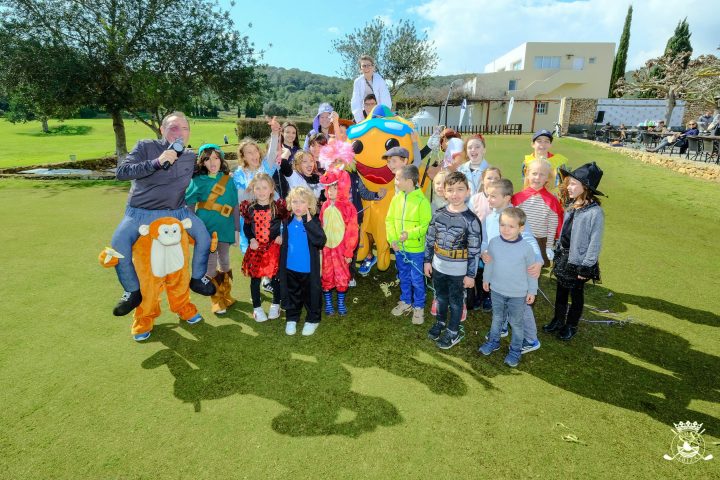 During the awards ceremony, there were several surprises, including the presence of Ollie, the azuLinehotels mascot, who accompanied the children on this special day. Another of the surprises were the carnival costumes of the Academy's instructors and Ollie's song. The most original costumes won prizes and all the children in fancy dress were given small fun gifts. After the prize ceremony for the best costumes, our instructors presented the two highest scoring players with the trophies of the II Kids Carnival Tournament 2018.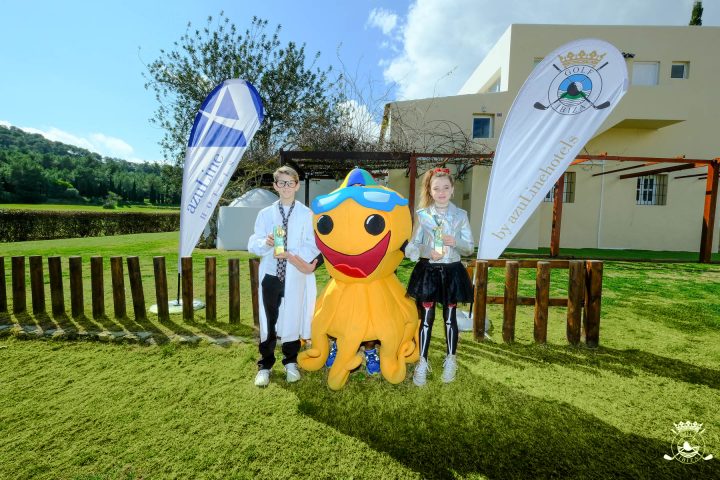 Congratulations to all those who have made this unforgettable tournament possible, especially our younger participants who accompanied us on this fun day, allowing us to enjoy their game and give our congratulations to the winners! Maxwell Iveson and Luna Schreckheuer, for their first and second places.
Golf Ibiza by azuLinehotels