"Fomento del Turismo de Ibiza" (Tourism Promotion of Ibiza), under the name of its product club, Ibiza Luxury Destination, presented on Friday July 7 at Golf Ibiza its new catalog, together with the new product ambassadors, the international Dj Wally Lopez, the writer Javier Moro and the world-famous model Mireia Canalda. The event turned out to be a fantastic evening in which Golf Ibiza along with other entities, presented itself as one of the new partners who have joined to form part of the Fomento del Turismo de Ibiza.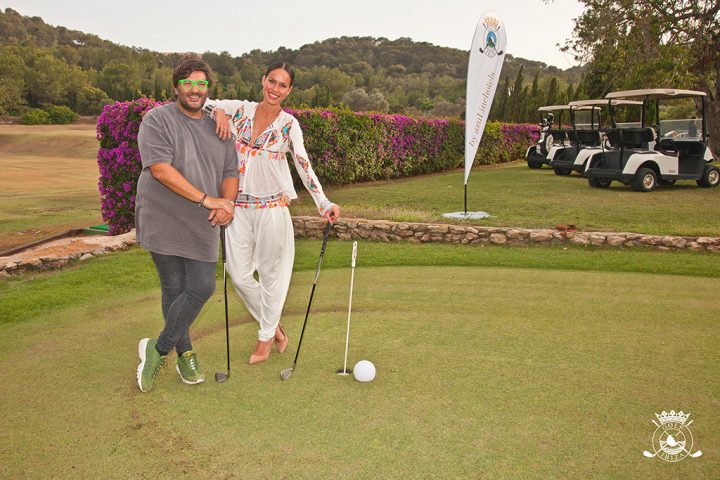 Every year, Ibiza Luxury Destination, the product club of "Fomento del Turismo de Ibiza" celebrates an event to make the presentation of the annual catalog of the more than 40 members that make up the club today and of the new ambassadors of Ibiza Luxury Destination, as well as the new companies that adhere to this project to jointly promote quality tourism on the island of Ibiza. This year, Golf Ibiza, as well as forming part of this great project, was the chosen stage for the realisation of this fantastic event and we are very proud to have contributed our grounds to this great celebration, with a unique atmosphere and spectacular views of the golf course, of which we take great care to be able to offer great experiences to all our visitors.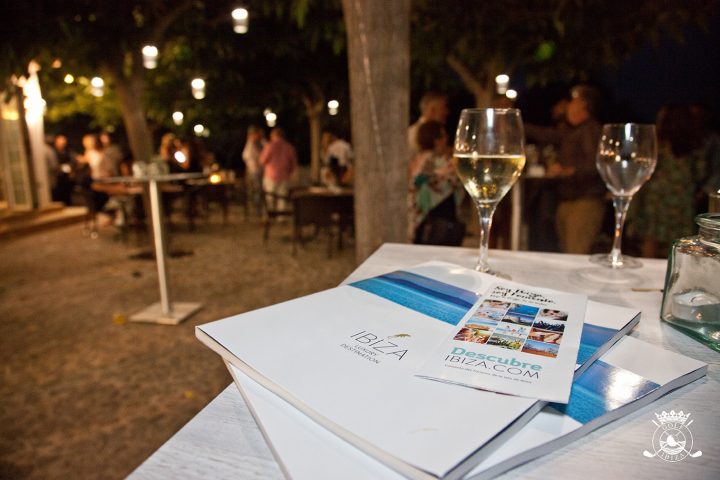 The catalog includes the services of its more than 40 partners, including Golf Ibiza by azuLinehotels, Guasch and Serra coaches, Sud Ibiza Suites, the restaurant Tatel Ibiza (the gastronomic project of Rafael Nadal, Pau Gasol and Enrique Iglesias), the restaurant Zela, The Ibiza Wedding Planner and the international art gallery P Art Ibiza. There were a hundred attending guests at this great event, including all members of Ibiza Luxury Destination and important personalities of the island of Ibiza.
During the celebration a speech was presented by Montse Monsalve, manager at the Imam Comunicación agency, in which Ángeles Nogales, Manager of Fomento del Turismo in Ibiza, explained how this association has the task of promoting and defending the intangibles of our island, that are nothing more and nothing less than the authentic peculiarities of Ibiza that make it a truly attractive, magical and unique place.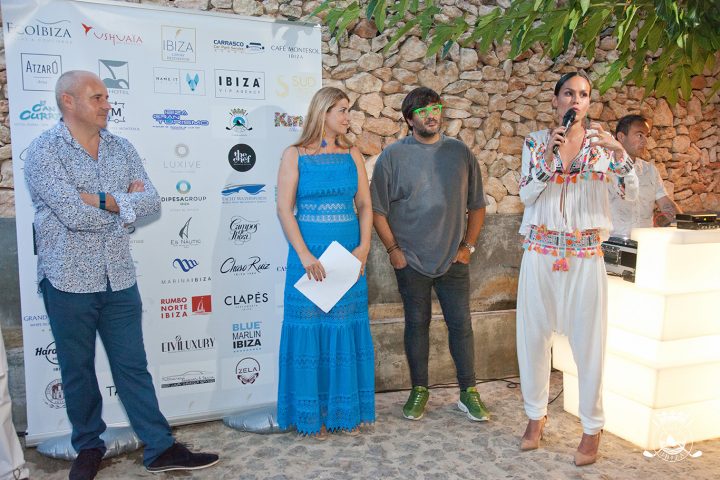 Lucas Prats, President of Fomento del Turismo de Ibiza, has also participated, highlighting the improvement of our golf courses as a great example of the direction to be followed on our island as a destination of quality; and José Luis Benítez, the president of Ibiza Luxury Destination, presented, during his speech, the new members of Ibiza Luxury Destination, among them Golf Ibiza and the new tourist ambassadors: the writer Javier Moro, the model Mireia Canalda and the music producer Wally López. At the end, Lucas Prats and José Luis Benítez awarded the honorary emblems to our new tourist ambassadors, who also intervened with words that support the defence and respect they feel for Ibiza, where they say they feel at home. Around 20 personalities have been recognised under this honorary title in recent years; From models such as Naomí Cambell, actresses like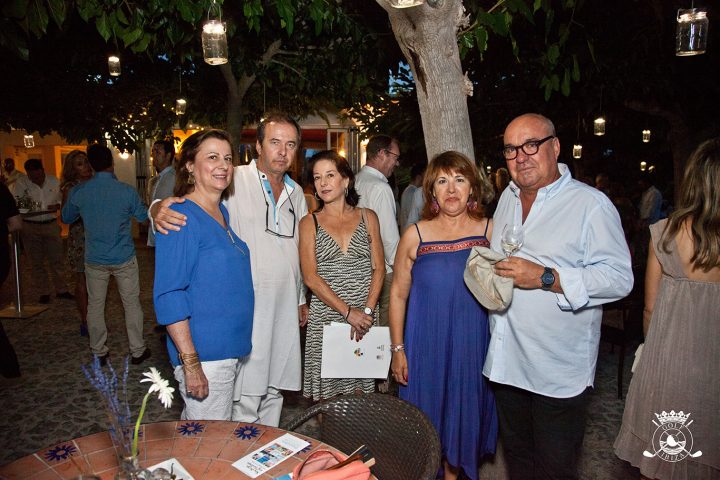 Around 20 personalities have been recognized under this honorary title in recent years; From models such as Naomí Cambell, actresses like Cayetana Guillem Cuervo or recognized professionals of the world of the hospitality like Ferran Adrià or Kike Sarasola have shown to be an example of "passion for the white island, brand prescribers and ambassadors in every way of the attractions of Ibiza. "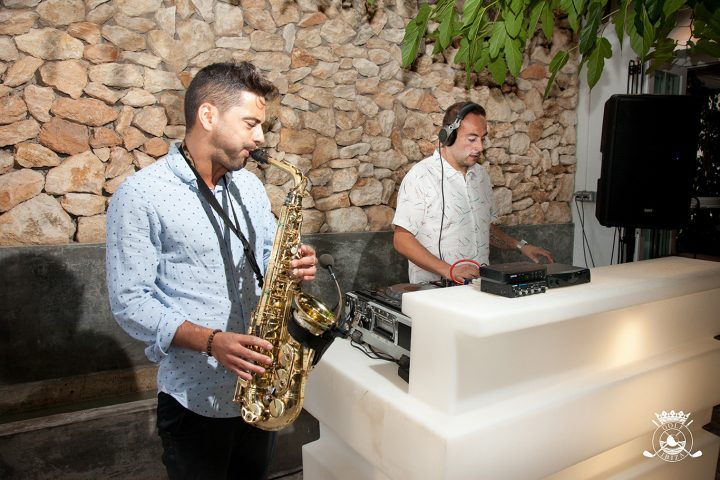 In addition to this great speech, during the event, all the guests visited the golf course of Golf Ibiza in golfcarts and a wonderful cocktail evening was enjoyed, accompanied by the music of Dj Efrain Navarro and the spectacular live music of the saxophonist Lugotti.
Promoting Tourism in Ibiza
Tourism Promotion of Ibiza was constituted as an entity in 1933, and has existed for more than 70 years with great successes in the promotion of quality tourism in Ibiza. Among the founding members of the Board are representatives of institutions such as the Consell, City Councils, Balearic Institute of Tourism, Chamber of Commerce or PIMEEF, as well as representatives of airlines, travel agencies, coffee shops, bars, restaurants, shipping companies and consignees, Industry, commerce, fashion sector and craftsmen, etc.
During all this time, Fomento has participated actively in the successive changes that the island of Ibiza has been experiencing through Tourism. At present it is a great institution formed in part of hoteliers, to representatives of the different social sectors, as well as individuals.
Fomento del Turismo de Ibiza, have worked hard and continue to do so, stimulating the association of professionals, workers, companies and entities from all economic and social sectors of our island, in order to improve and make the island of Ibiza a quality destination.
Ibiza Luxury Destination
Ibiza Luxury Destination was born as one of the great projects of brand quality of Fomento de Turismo of Ibiza. It is formed by a group of companies, individuals or associations that today, together with the 5 new members of this year 2017, are now 49. In this Product Club we work together to guarantee quality and exclusivity of services to all visitors of the island, so they can enjoy Ibiza and have great experiences in their visit to the island. Therefore, whoever is thinking of Ibiza as the destination for their next trip or event, Ibiza Luxury Destination becomes your best support, offering advice quickly and without any cost.
Golf Ibiza by azuLinehotels