Important announcement!
Due to bad weather forecasted for this upcoming weekend January 27th and 28th in Ibiza, we are forced to reschedule our Open Doors event. The new dates are now February 3rd and February 4th. We apologize for all the inconveniences caused but our priority is to provide our players a good experience.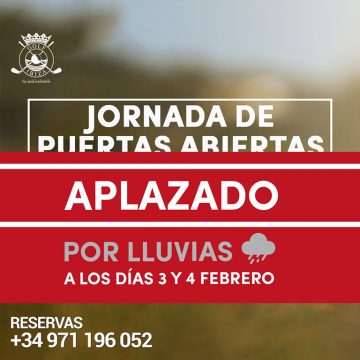 This incredible opportunity gives you the chance to try golf free of charge on February 3rd or February 4th. Our golf coaches will make sure you learn all the techniques to achieve your best swing.
⛳️Previous booking required.
⛳️Groups of 8- 10 players
Sign up
⛳️For bookings and availability please call 971 19 60 52 or email us at info@golfibiza.com.
We can't wait for you to try this amazing sport and see it for yourself why we love golf.
Golf Ibiza by azuLinehotels