The III Open Doors Event is back again!!
The weekend of October 20 and 21 we return with our free golf days.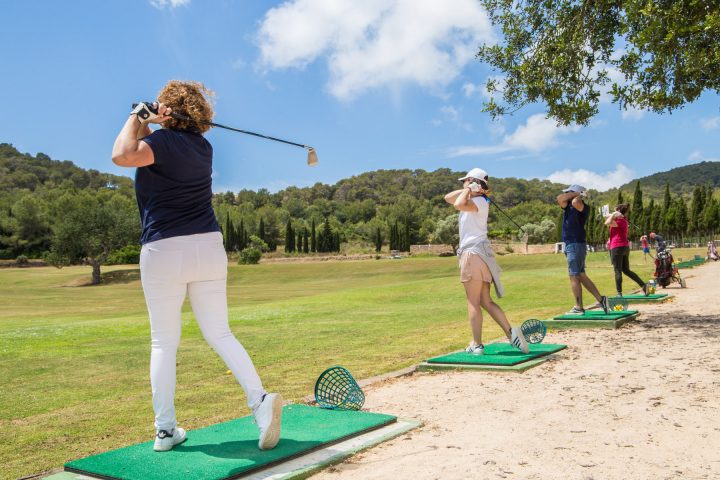 The autumn came with great and good surprises in Ibiza for all the residents or visitors: the free Golf Days of Golf Ibiza!!
During 21th and 22th October, Golf Ibiza will be open to everyone who wants to try golf and benefit from a totally free class, with the help of our teachers. To attend, a prior confirmation will be necessary before 20th October.
Our brilliant teachers will explain everything about golf including how to achieve a golf shot and get a good swing. In addition, all attendees will be able to give a shot at the practice of the putt stroke and the long game shot for one hour. Our third Open Doors event will be held to offer the chance to introduce golf to all the people and show them our beautiful facilities at Golf Ibiza. The attendees will be divided into groups of 8 and 12 players. Each group will be led by one of our teachers who passionately will show our newbies how golf is played. The players also will have a chance to visit the two courses of Golf Ibiza; the Roca Llisa golf course and the Golf Ibiza golf course.
⛳️ FREE by reservation.
⛳️Groups of 8 to 10 people for organizing schedules and teachers.
⛳ To participate, you just have to reserve your place by calling 971196052 or by writing an email to info@golfibiza.com; confirming the day you wish to attend with the name of the assistants and we will assign you a group.
⛳️Groups limited to the teacher availability.
Come, play, try a different sport and have fun in these free classes taught in the best natural environment of Ibiza!
Golf Ibiza by azuLinehotels