Golf Ibiza was taken over on Sunday, May 14th by all the islands younger golf enthusiasts of all categories.
Golf Ibiza hosted this Sunday all the children participating in the Children's Golf Tournament Fiestas de Santa Eulalia. Children made the golf course their own, within their different categories of age and level.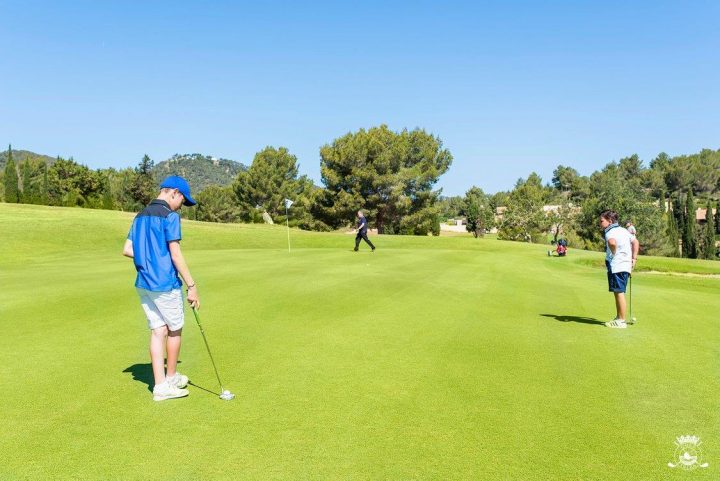 On your marks, get set, all to the Green!! It was tee off for the children in the 1st category of the Santa Eulalia Tournament.
The 1st category were the first to go out to play and consisted of players taking on the 18-hole round, the 2nd category was formed by players taking on the 9-hole round who began around 10 in the morning and the 3rd consisted of the youngest golfers, along with a special category, who all began their game at mid-day.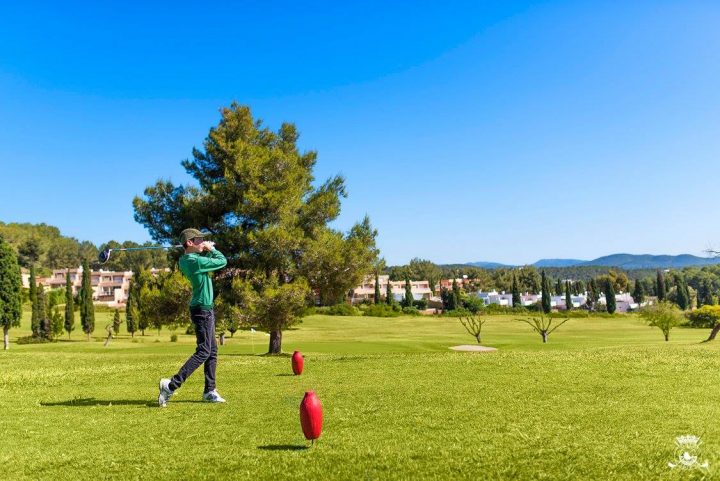 On Sunday, 14th May, Golf Ibiza became a golf course open to and for all golfing kids. The children who wanted and decided to play during this great day of sun in the company of their parents and monitors enjoyed their rounds with their companions and above all, spent a different Sunday of great fun while practising this fabulous sport. At 1 o'clock the children finished playing on the golf course to enjoy some well-earned refreshments of food and drink.
The awards ceremony took place on the terrace of the Hoyo 19 Restaurant from 01:30 in the afternoon. Trophies were given to the winners of the 1st, 2nd, 3tr and special categories; in addition, all participants received a medal just as all great golf players.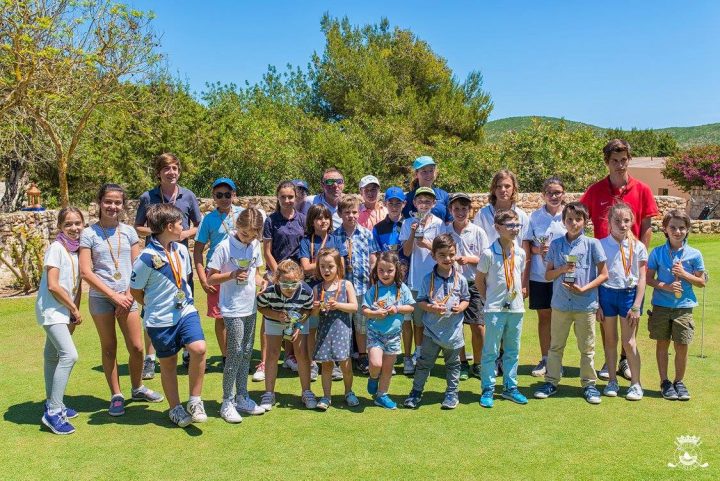 The winners of the Children's Golf Tournament Festivities of Santa Eulalia in the 1st category of 18 holes were, 1st Maxwell Iveson, 2nd Victoria Huerta and 3rd , Leire Otero. The winners of the 2nd category of 9 holes were, 1st Izan Marquez, 2nd Ángel Bermejo and 3rd , India Jurado. In the 3rd category of 3 holes the winners were,  1st Daniel Valbuena, 2nd María Buijs and 3rd , Nicol Santin and those classified in the special category were Pau Sebastiá, Luna Schreck and Toni Juan Sánchez. After the acknowledgements and award ceremony, a victorious and pleasant Sunday was enjoyed by all on the restaurant terraces.
Congratulations to all the winners and many thanks to all the participants and people who made possible the celebration of this great Tournament at Golf Ibiza!!
Golf Ibiza by azuLinehotels