The III Open Bridgestone is coming soon!
Golf Ibiza by azuLinehotels organizes the 3rd Open Bridgestone on Saturday, 27th July, with a shotgun start at 9:00 am.
At the end of the tournament, this golf day will also feature a welcome cocktail for players and friends at the Hoyo19 restaurant, which will end with the grand act of awarding prizes and trophies to the winners. There will also be a prize raffle for all participants.
Tournament bases
Shotgun departure at 9:00 a.m.
The tournament will be held under the Individual Stableford modality, and all players with a license and handicap in force issued by the Spanish Golf Federation (RFEG) may participate.
Stableford is the game modality in which in each hole scores in relation to the pair: 1 point for the bogey, two for the pair, three for the birdie, four for the eagle. When you can not finish the hole in the punches that are worth to score, the ball is collected. Win who adds more points. The Stableford modality allows a fluid game since it allows to lift the ball.
Prizes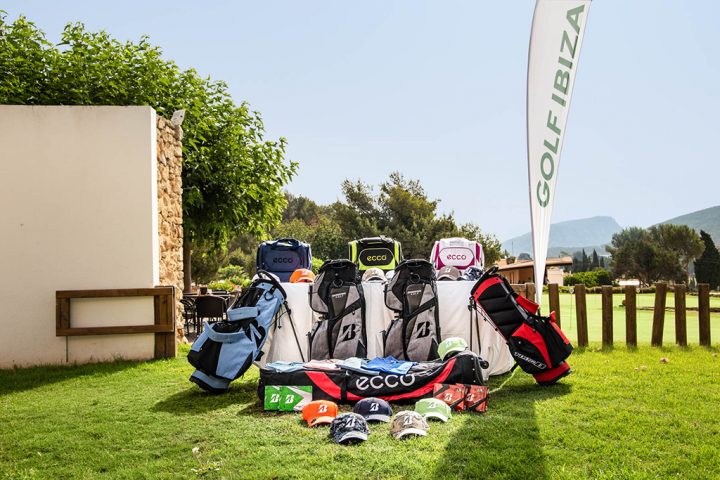 There will be prizes in the 1st, 2nd mixed categories and two special prizes to the nearest ball (3-hole and 6- hole)
In addition, we will have the expected prize raffle Callaway, Bridgestone, and Ecco in which just to participate, you can win a bag of clubs Bridgestone, an Ecco travel bag, a Callaway brand t-shirt, the latest in caps Bridgestone or a pack of 12 balls.

Registration Fees
Partners of Golf Ibiza: 35€, cocktail included.
No partners: 85€, cocktail included.
No players and/or companions: 25€ cocktail
Buggy: 30 €
Registration
Registration will be open until Friday, July 26, at 12.00 in the morning.
They will be processed directly with Golf Ibiza, by phone 971196052 or by sending an e-mail to info@golfibiza.com
Do not miss this great third edition of our tournament in collaboration with the Ecco and Bridgestone Golf brands.
We are waiting for you at Golf Ibiza!