Are you constantly talking about golf with your friends and would you like to invite a special friend to play golf with you? Golf Ibiza is making this happen with a very special tournament.
On Saturday, July 21st Golf Ibiza will be helding the first ever Friends Cup which will be played by a golfer and a friend. This fun new tournament gives our golfers the chance to introduce this exciting sport to a friend or family member. The 1st Friends Cup kicks off on Saturday, July 21st at 4:30 pm. Every 10 minutes players will start from hole 1 of the Golf de Ibiza course and head out to the course in hopes to achieve their best scores.
Once the tournament has come to an end, a delicious dinner will be served at Hoyo19 Restaurant for all the registered players.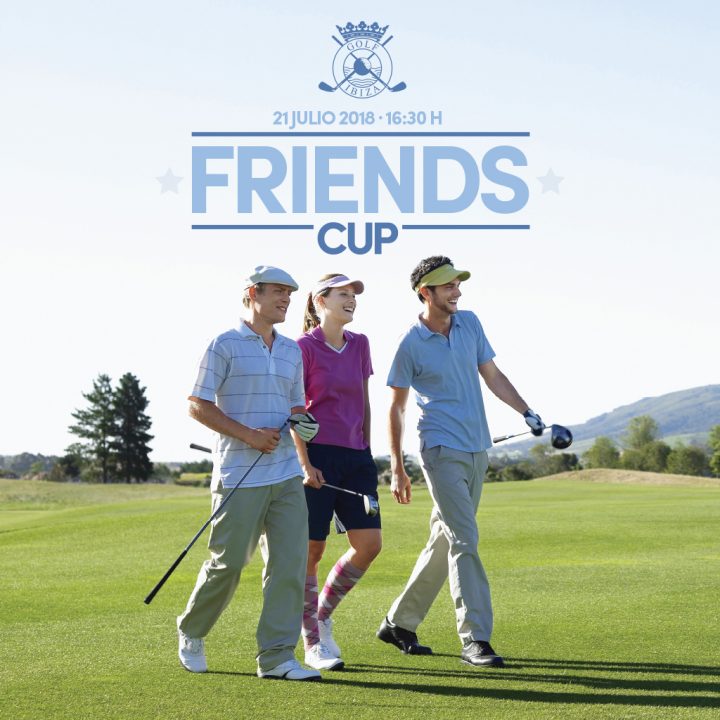 Terms and Conditions:
* Couples formed by a golf player and a none-golf player. Golf players will play from the tee while the accompanied player kicks off from the green.
* Couples start planning from HOLE 1 every 10 minutes.
* Golf Classes for beginners will be formed.
Price:
Registration at the reception of Golf Ibiza or by calling 971 19 60 52 or sending an e-mail to info@golfibiza.com
Registration + dinner at Hoyo19 Restaurant:
-35 € per person.
-Couple: € 70.
-A companion dinner: € 30.
If you wish to sign up but don't have any companion, please inform at the reception. We'll be happy to find a none-golfer to join you.
Golf Ibiza by azuLinehotels